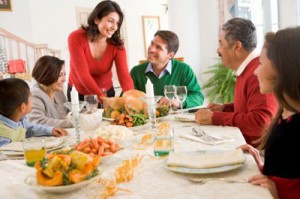 Thanksgiving evokes visions of family gatherings, festive meals and family. It is also a time to reflect and appreciate the people and opportunities we all have in our lives. As we reflect in 2015, we again have many blessing for which we are grateful.
Above all, we appreciate our customers, not only for your patronage, but also for helping us make a tremendous difference in our communities. This past year, with your support, we delivered thousands of items for active duty military personnel and their families through our 5th Annual Flair Care Package Drive supporting the Bob Hope USO. Throughout the year, it has been our privilege to provide discounts on all military uniforms and free American flag cleaning.
We are grateful for the extraordinary care, quality and passion our professionals in our Burbank, Valencia, Santa Monica, Studio City and Redondo Beach stores provide to each and every customer, and how they treat each item as if it were their own. At Flair, we truly are a family as most of our team has been with us for a decade or more, and many for more than 20 years. We are also thankful that we can offer you the services of some of the best tailors and cobblers in Southern California.
Finally, we are thankful that we can practice our values of caring for the environment through sustainable business practices, recycling, and programs that help our customers lower their environmental footprints.
From all of us at Flair, our thanks for your support; we hope you have an extraordinary Thanksgiving celebration.