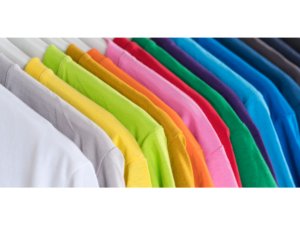 Summer is the perfect time to overhaul your wardrobe and tame your closet.
Replace stressful mornings searching for things to wear with a peaceful haven for your clothes. In one morning, you can:
Get rid of unwanted items
Clean up the space for the items that stay
Make sure everything is ready to wear
Tame Your Closet
Take out every item from your closet and organize it into piles by type – pants, sweaters, T-shirts, skirts, jeans, and so on. Pick out the worn-out or uncomfortable items once you have all your clothes piled together by type. Create a new pile of items to donate by going through all the sorted piles.
Scrutinize your remaining items and ask:
Do I love it?
Have I worn it lately? (You decide what lately means to you – the last month, season, or year. But don't go past the one-year mark.)
Will it fit again, or will I alter it to work with my wardrobe now?
Is it still in quality shape?
Can it be repaired or repurposed?
If you answer "no" to any of these questions, put the item in the donate pile.
Take a few minutes to refresh your space. Wipe down all the surfaces and vacuum or sweep the floor.
As you rehang your clothes do the following:

Flip all your hangers so they face the same direction. Then, each time your wear an item, flip its hanger in the opposite direction. If you haven't worn an item in a year, you'll know you can also donate it.
Organize clothes by type and color. This makes finding the right item and knowing what you have much more accessible.
Put clothes in piles if they need dry cleaning, laundering, or mending.
After Cleaning…
If needed, invest in organizational pieces like these:

Hangers: Purchase matching, velvet, or higher quality hangers to keep the integrity of your garments intact.
Shelf or drawer dividers: Long closet shelves and dresser drawers can get unruly quickly, even after the best organization. Shelf and drawer dividers help organize the space and give structure to stacked sweaters or jeans.
Hanging storage: Adding vertical storage can be as easy as placing a shoe rack over your door or a sweater shelving unit on your clothing suspension rod. This additional storage can help maximize space and open up new storage areas.
Air-tight bins: Use these to store off-season clothing to prevent damage from insects, mold, and mildew. Be sure clothes are cleaned before storing.

Donate your "used-to-love" items and recycle old hangers. Deliver the donations to your favorite charity and your old, unwanted hangers to Flair Cleaners.
After you tame your closet, you will find it easier to care for the clothes you love. Then, take stock of what items should be dry cleaned, and regularly take them to Flair to ensure they last as long as possible. While at it, send your laundry to Flair and take one more chore off your list.