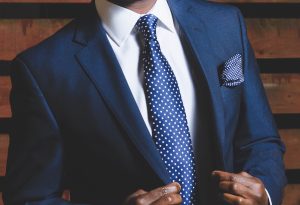 Dress shirts are an investment worth protecting, especially custom-tailored shirts. Of course the safest way to keep them looking like new is to bring them to Flair Cleaners. However, there are a few things you can do at home in order to ensure they'll enhance your appearance.
Dress Shirt Care and Use Tips
Before you wear a new dress shirt, have it cleaned to soften the material and remove any chemicals from the fabric.
Prevent perspiration stains, put on deodorant before you put on your shirt.
Hang your dress shirts on wooden or plastic hangers.
Sew on loose buttons immediately to prevent loss.
Point out small snags or tears so we can repair them.
Remove cufflinks and collar stays before dropping off at Flair.
Unbutton every button before dropping shirts off for cleaning.
Dress Shirt Spot Ironing
For best results use a steam iron.
Use the proper fabric heat setting.
For collars, start on the underneath and then do the front. Iron away from the collar points toward the back of the neck.
Iron the cuffs inside out. Lay the sleeve flat and work from the cuff toward the shoulder.
For the body, start  at the shoulders and work down toward the tail.
Use the iron's tip to get between the buttons.
Trust Flair to keep you shirts looking as good as new for years to come. If you have any questions, just ask when you drop off your cleaning. We're here to help.