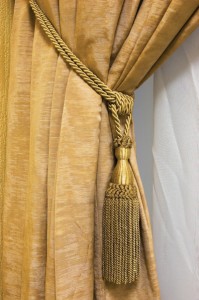 There are many factors that influence how often your drapes should be cleaned. These include the fabric, where they are in your home and how well they've been maintained in the past.
Drapes act as filters. They absorb odors, dust, dirt, allergens and other household matters. While they may look clean they may really need cleaning!
To ensure that your drapes last, regular cleaning is required.
If any of the people who live in your home are sensitive to dust, it's best to clean your drapes yearly. Otherwise, every three to five years should suffice. If you live in dusty arid climates, like much of Southern California, it's better to clean them every two to three years. This is because dust that catches on the back can reflect and magnify the fading effect of the sun's rays.
Our cleaning professionals are trained in caring for a wide range of fabrics used for drapes. They are committed to caring for your drapes so that they will add beauty to your home for years to come.