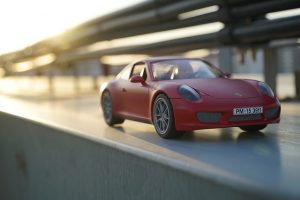 Did you know that while we've been celebrating Father's Day since 1910, it was never an official holiday until 1972? Even without an official day for Dads, honoring them has become an important way to show our gratitude for the important role they play in shaping our families, children, and grandchildren. Yet, every year, we struggle to find the right way to celebrate our Dads.
Dads just wanna have fun, so this Father's Day give him a gift that entertains, pampers or fulfills his wildest dreams. We've rounded up a few of the best only-in-L.A. gifts.
Celebrating Dads in L.A.
Bring one of his passions to life. If Dad has a need for speed then take a spin at L.A.'s Porsche Experience Center.
If he loves – or wants to learn to cook – prepare food together as a family. Or send him to The Institute of Domestic Technology where he can learn how to craft a cocktail like a pro, make his own cheese, or home roast and brew the perfect cup of coffee.
Give your sports-loving Dad something he'll actually want to wear: Dodgers gear – and a couple tickets to the game.
Celebrating Dad's Every Day
Learn your Dad's story. Interview him and record his life story. If he has passed away, do research on him – ask questions from those who knew him.
Honor his values. Think about what values he taught you – honesty, integrity, charity, hard work, joy, love – and live them.
Spend quality time with your Dad every day. Give your dad the gift of your time. Show him you care by being there. Call him, text him, and tell him you love him.
Ask him for advice. Call him with questions on topics as broad as how to change a tire to finances and buying a car. Let him know you are asking because you value his viewpoint
To all the amazing fathers out there, happy Father's Day.