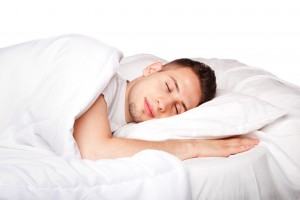 With cooler weather on the horizon, many of you are thinking about getting out a nice, warm comforter. But to your surprise, the comforter you remembered, is worn, flat, and ready to be recycled.
Household textiles, such as comforters, all have an average "lifespan" that depends on the quality and sturdiness of the fabric, the style, the manufacturing process, and the care they receive.
While it is impossible to predict exactly how long a comforter will last, the American National Standards Institute, Inc. says that a comforter's average lifespan is five years when taken care of properly. Without care, some comforters can become useless in a year or less.
Here are a few tips that can help extend the life of your comforter.
• Always read and follow the care instructions.
• Repair Any tears or damage immediately.
• Protect your comforter from sunlight and chemical fumes.
• Clean your comforter regularly.
• Treat and have stains removed immediately
• Store your comforter in a clean, sealed package in a cool, dry area.
• Always clean your comforter before storing it for the season.
When buying a new comforter ask…
• Is the fabric strong and durable enough for its intended use?
• Is the fabric protected by a finish/coating that will prolong its life?
• Is the fabric pre-shrunk?
• Is the fabric stain, soil and fade resistant?
The professionals at Flair are experts in caring for comforters and all household textiles. We will do our best to ensure that your comforter is ready to keep you warm and cozy on cool nights. From fixing tears and snags to removing stains, we'll treat it as if it was our own.