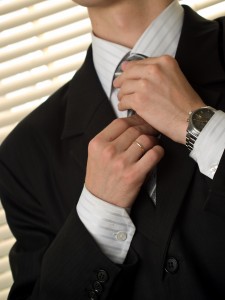 In the dry cleaning world, starch often has a bad reputation. But starch is actually a very helpful product, and is used by just about every dry cleaner. Here's why.
• While the primary reason for using starch is to keep the shape of the clothes, especially in dress shirts, too much starch can cause stiff collars and cuffs. Our professionals at Flair Cleaners always ensure the correct amount of starch is used so they are comfortable and professional.
• Starch used in clothing is essentially the same starch found in potatoes and corn. Mixing it with warm water creates a thick paste that is useful in keeping the shape and firmness of your clothes. If you are allergic to potatoes or corn, let us know so we can try alternative approaches.
• Using more starch is not always better, but some customers prefer more starch than others. If you want your clothes to be stiffer and hold their shape longer, let us know and we will adjust the amount of starch used to your exact specifications.
Our professionals at Flair Dry Cleaners in Studio City, Valencia, Redondo Beach, Santa Monica and Burbank, are experts in the use of starch. We work closely with every customer to ensure every garments comes out the way you expect.