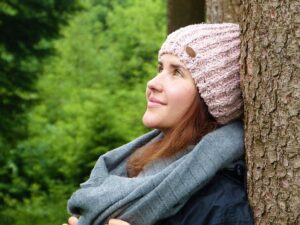 Warmer temps are right around the corner, so it's time to say so long heavy winter wear and 'hello' to bright, fun spring fashions and exciting colors. But first, let's consider what you should do before you pack away that winter wear. If you take the time to store your winter clothes properly, they look as good as they did this season next year. And, you'll protect your investment in often expensive coats, sweaters, and skiwear.
Clean Before You Store
Wash clothes made of cotton, linen, and polyester. Dry clean wool, cashmere, silk, and rayon (f course, we recommend bringing them to Flair!). It feels like a lot of work, but clean clothes mean stains won't set, clothes won't discolor or smell from unseen body oil and dirt, and bugs will stay away as cleaning washes away any food remnants. Consider doing the same for winter shoes and boots.
Flair Tip: Professionally dry cleaning your clothes is always better than washing. It prolongs a garment's life, prevents yellowing, and is more convenient — no stress, no mess, lower utility bills.
Hang or fold?
Consider the fabric; it is the clue. Always fold natural fiber fabrics like cashmere and wool, along with acrylic and poly fibers. If you hang these materials, they can stretch out of shape after several months in storage. Use acid-free tissue between each piece to avoid wrinkling. Hang jackets, coats, and items made from silk or cotton. Use padded or wooden hangers.
Flair tip: Avoid plastic garment bags when hanging. Use cotton instead to prevent trapped moisture that can lead to mold and mildew.
Plastic vs. cardboard.
Cardboard boxes are always in supply, making them the easy choice for clothing storage. Unfortunately, the glue in cardboard attracts insects. Cardboard is also susceptible to water damage, so it's best to store clothes in sealed plastic bins. Add natural products like lemon zest, lavender, or cedar to repel pests and keep your clothes smelling fresh. Do not use mothballs. They smell, and the fumes are hazardous.
Flair Tip: Provide ventilation so clothes have ample breathing room; don't overfill a garment bag.
Store winter clothes in cool, dark spaces.

Never store clothes in a garage, basement, or attic. Extreme temperature variations cause fiber damage. Exposure to the sun caused fading. Find a cool, dark, and ventilated storage spot.
Flair Tip: Store your clothes in plastic comforter bags under the bed.
A final note.
Winter weather can come unexpectedly in spring. So, keep a few outfits accessible in case the temperatures dip.