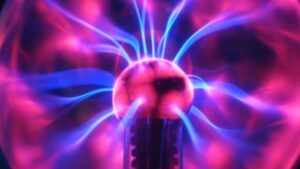 Have you noticed that you get a slight shock when you touch metal lately? It's from static electricity and the dry air we are experiencing throughout Southern California right now. And it is the same energy that causes static cling. No matter how you shake a garment, like a silk blouse, the static stays put. These tips and tricks can help you remove the static from your clothes.
Preventing Static Cling
These helpful hints may help eliminate static electricity and the uncomfortable shocks and cling that come with it.
Fabric softener leaves clothes fresh and soft and adds a light coating that drives off electricity.
Similarly, anti-static dryer sheets stop electrons from building up as your clothes are tossed around in the dryer. Tennis balls and woolen balls also work and are environmentally friendlier.
Using body lotion before dressing prevents clothing from rubbing against dry skin, eliminating sparks as you dress.
Occasionally touching grounded metal, like a pole or metal chair, discharges the electricity from your clothes.
Using a humidifier near the laundry room helps cut down on the dry air that is the most significant contributor to static electricity.
Sort your clothes and keep natural fibers away from synthetics. Some synthetic blends can create static electricity when rubbed together.
Shake your clothes after drying to release some of the static electricity.
Getting Static Out Of Clothes
If you do experience static cling, these ideas may help.
For durable fabrics, lightly dampen your hands and gently brush them over the surface of your clothing. Don't use this trick on delicate fabrics like silk.
Apply talcum powder to your skin where the fabric seems extra clingy.
Rub dryer sheets on your clothes to stop the static.
Velvet-coated hangers can increase static electricity. Use wood hangers instead.
Flair Cleaners Care
If you enjoy clean, professional, and neatly pressed clothes without the hassle of washing, ironing, and folding, try our Wash & Fold Laundry service. And remember, Flair is a full-service clothing care company that provides a range of services, including Dry Cleaning, Delivery, Tailoring, and more.