Our mobile app puts your Flair Cleaners account at your fingertips. With a simple touch, you can let us know you're on your way to pick up an order, access coupons and special offers, and track your cleaning and laundry as it is processed.
Download our mobile app today and take advantage of the many features that make dry cleaning and laundry more convenient than ever.
On My Way
With the press of a button, let us know when you are on your way to pick up your order. We'll have it ready and waiting for you at the counter. Make the process even faster by putting your credit card on file.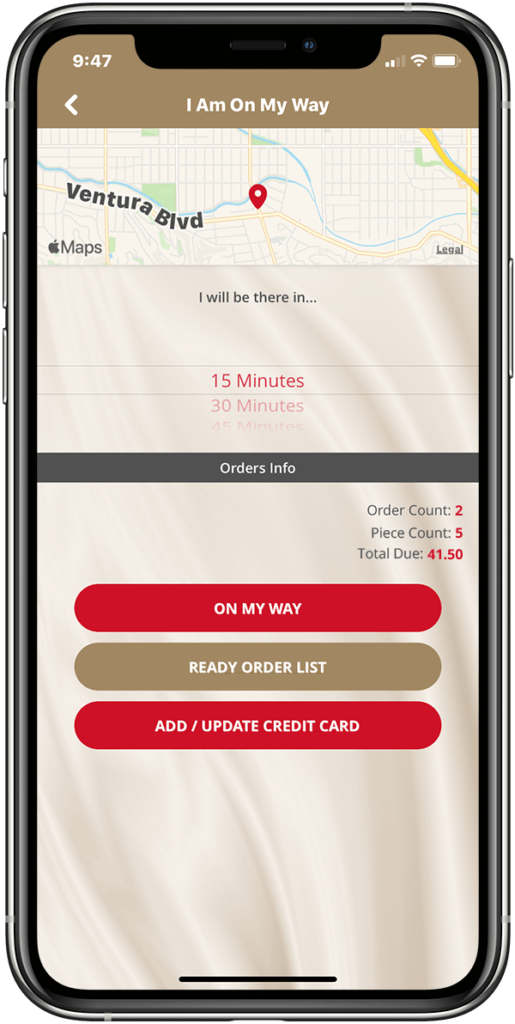 Pickup Request
If you are a Home Delivery customer simply select a date for your next pickup on our mobile app. If you are new to the service, enter your address and we'll verify that you are in our delivery area. Feel free to contact us at wedeliver@flaircleaners.com with any questions.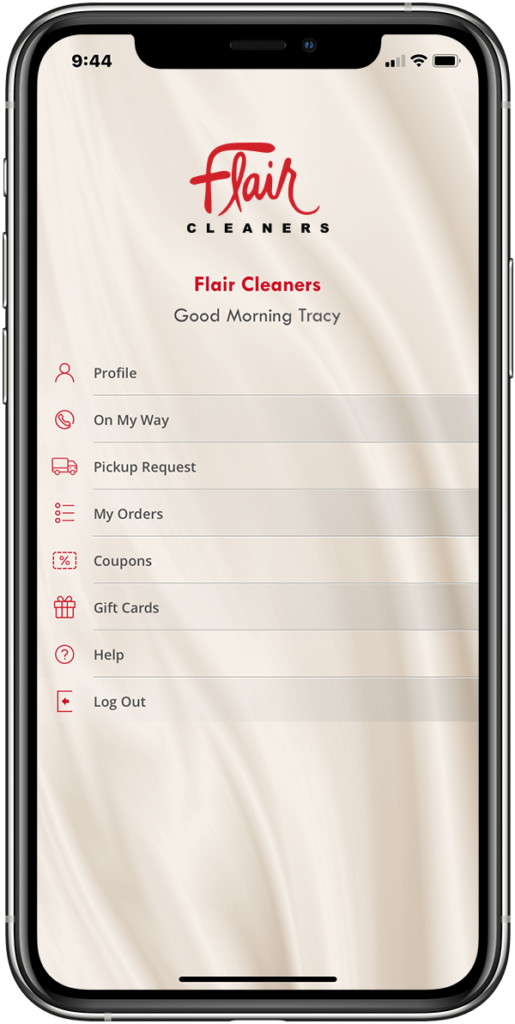 Coupons
Want to use a coupon? No problem! Simply check the app, choose the offer you want, and click "Redeem Coupon." The offer will be applied automatically to your order.