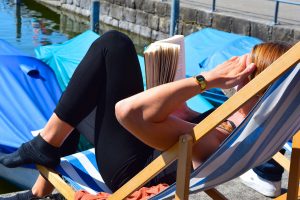 One of our new customers told us she had given up dry cleaning to save money, but in the long run, she ended up spending more. We asked if she'd write a guest blog for us and she agreed. Here is what she learned when she gave up dry cleaning for a year.
Lessons Learned
When Flair asked me to write a blog about what I learned during my year without dry cleaning I immediately said, "Yes." My journey started when I lost my job. I was looking for ways to cut expenses and immediately thought, "I can wash my clothes, dry cleaning is a luxury." At first this seemed like a great idea.
Soon, however, I learned that the increase in my water, gas, electric and grocery bills, not to mention my damaged clothes and time, cost me more! Here is what I learned.
My washing increased from 2 to 3 loads a week to 5 to 6 loads a week. This increased my costs by about $940.00 per year with the total annual expense of $1,410.00. Here's how it breaks down:
Detergent: $650.00
Water: $75.00
Electricity: $185.00
Gas to heat water and for the dryer: $500.00
This did not include the cost of extra fabric softeners, dryer sheets, bleach and stain removers. This added another $300.00 to my budget. I also used significantly more water during a time when we faced limits and fines for overuse. Even so, I still thought I was at least breaking even.
But then, I noticed something that started slowly and got worse over time. My closet was full of clothes with fading colors and clothes with natty fabrics and even small holes. I noticed that even when I thought I got stains out, some reappeared and some just wouldn't come out at all. I ended up having to replace expensive pieces in my wardrobe. I was also concerned about the toxins from the detergents and other cleansers.
I Learned I Love Dry Cleaning
Then I found Flair Cleaners. Now, my clothes are bright, clean and fresh – and they don't wear our nearly as fast. Flair is a green cleaner so I don't have to worry about toxins, and by cutting down my laundry I am saving water, too. The best part, though, is I regained my lost time, time I can spend with family or on myself!
Never again!
Ann