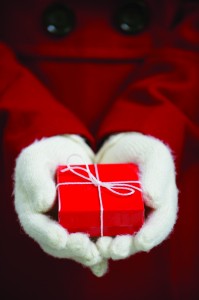 Flair Cleaners is in the midst of our Annual Clothing and Shoe Drive. All five of our Flair locations – Santa Monica, Burbank, Redondo Beach, Valencia and Studio City – are collecting your donations and we will have donation forms for your tax records.
The clothing and shoes will be distributed to the following three area-wide charities:
Helping Hands for the Blind— the receipt of clothes from the Flair clothing drive will be sold in their thrift store so that they can continue to address the following goals:
Provide timely assistance to the blind.
Provide financial grants to blind students.
Provide travel assistance for blind persons.
Provide special programs specifically designed for the blind.
The Society of St. Vincent de Paul provides homeless shelters, social services, and programs that lead to long-term, positive changes that support the whole person. Your clothes will go to their thrift stores and the funds will be used to continue these programs in addition to employment and education assistance, health and mental health referrals and their "Housing First" program, which seeks to provide permanent housing for the homeless while working with them to overcome issues that lead to their homelessness.
The National Council of Jewish Women of Los Angeles thrift stores fund a myriad of programs aimed at improving the lives of women and children. They service thousands of women through their Community Counseling and Support Services and Literacy Programs for Youth. They advocate on behalf of domestic violence survivors and support tutoring and enrichment programs through Los Angeles County. Their Advocacy Division also fights for a number of social justice issues including human trafficking, legal rights for immigrants, sexual abuse against women and children, and other family issues.
Your donations of clothes and shoes to Flair Cleaners for these agency thrift stores will enable them to continue to fund these important programs.