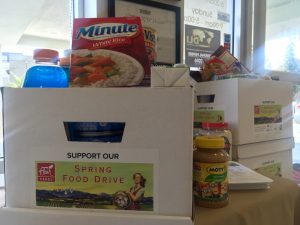 Thank you for making the Flair Cares Spring Food Drive an extraordinary experience and tremendous success. We exceeded our goals at each of our locations and donated over 7,000 pounds of food, including the matching donation by Flair. The food was delivered to local food banks and food pantries who will use it to replenish their supplies. Through your generosity, each of these worthy organizations will be able to provide food for hundreds of our people who need our support.
If you would like to continue supporting these organizations, please contact them directly. Their websites are listed below for your convenience.
Burbank Temporary Aid Center
North Hollywood Interfaith Food Pantry
Santa Clarita Valley Food Pantry
Westside Food Bank
Again, thank you, from all of us at Flair Cleaners.