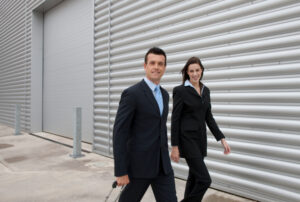 After over a year of working remotely, many employers are bringing their teams back to work in the office.  With this comes a mix of emotions for employees; excitement, concern, eagerness, anxiety. Going back to the office may represent a major change to daily routines. We've found that a "back to work checklist" can help alleviate these concerns and prepare you to once again work with colleagues.
Back To Work Checklist
Many things we've taken for granted in the past year now need to be dealt with, like:
Daycare
Animal care
Transportation
Meal planning
House cleaning
Clothing care
Office wardrobe
While most of us will immediately think about numbers one through five, the last two items are equally important. Going back to the office means it's time to check your closet for something other than sweatpants and casual clothes. Now is the time to dress to impress, so pull out your button-downs, khakis, and suits. Be sure to plan and expect there to be some dust on those clothes you haven't worn in months—they need to be freshened up.
While your at it, try them on. Many of us have lost (or gained) a bit of weight in the past year. Now is the time to have your work clothes altered so when you head back to work you'll feel confident knowing your clothes fit perfectly.
Don't add to your checklist by trying to care for them yourself. Bring them to Flair for dry cleaning. You can trust us to give them a look and feel of a new wardrobe. We use only GreenEarth, the world's most trusted environmentally friendly dry cleaning method. Not only will your clothes be cleaned in the most sustainable way possible but the gentle cleaning power of GreenEarth actually extends the life cycle of your garments and allows them to look newer longer.