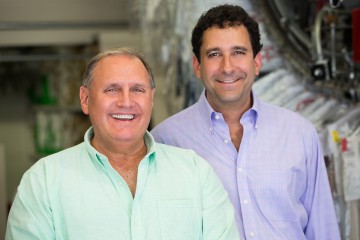 With a reputation built on innovation and customer service, Flair has been your Southern California dry cleaner for more than 60 years. And, while times and fashion may have changed, one thing hasn't: our commitment to help you look your best.
Our commitment to impeccable quality and customer service began when the Futterman and Singer families first opened a dry cleaning business in Chicago in 1958. Their tradition of excellence continued when the families' first Southern California cleaners opened in 1963. Today, Flair Cleaners has four Southern California locations – Redondo Beach, Santa Monica, Studio City and Valencia.
Flair was one of the first cleaners in Southern California to adopt the GreenEarth dry cleaning process, the industry's premier all-natural cleaning method. Our state-of-the-art, highly efficient equipment conserves resources and safely cleans all your garments and household items. Our friendly, knowledgeable team values integrity and professionalism in all our relationships.
At Flair Cleaners, we look forward to earning your business for many years to come. Thank you for trusting us with your dry cleaning and laundry needs.