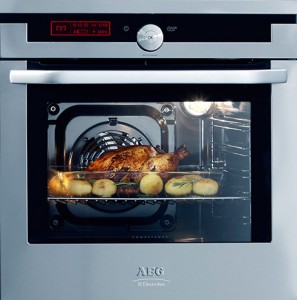 Flair Cleaners is committed to eco-friendly practices, which is one reason we use the GreenEarth Cleaning Process.  In our ongoing search for new ways to make a difference, we occasionally stumble on a website that has loads of easy-to-follow ideas for going green and we feel compelled to share.
Recently we found this amazing website 50 Ways To Help the Planet.  Here are a few of our favorite ideas – some we knew and some that surprised us.
Do not pre-heat the oven: Unless you are making bread or pastries, don't pre-heat the oven. Just turn it on when you put the dish in. When checking food, look through the oven window instead of opening the door.
Use cruise control: When using cruise control your vehicle could get up to 15% better mileage. This is a boon for the environment and the green in your budget.
Stop our answering machine: Answering machines use energy 24 hours a day, seven days a week. And when they break, they're just one more thing that goes into the landfill. Turn you machine off overnight or switch to  a voice mail service. If every home eliminated answering machines, the annual energy savings would total nearly two billion kilowatt-hours.
We'd love to hear your green ideas too! Just add them to the comments. To see the complete list from 50 Ways to Help the Planet, visit their website.