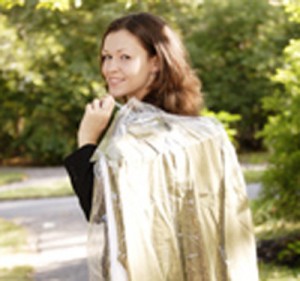 Unlike oil changes and food freshness, clothes don't come with instructions about how often they should be cleaned. Some people have a regular rotation. Other individuals rely only on the wrinkle or sniff test.
There's no right answer. It varies with heat and activity during the garment's use. Or, how much someone perspires. Or if a piece of clothing gets stained. The Dryclean & Laundry Institute offers helpful guidelines for knowing when to clean your clothes. These were developed from a survey of consumers who were asked how often they wore specific garments before having them dry cleaned.
Guidelines for Clothing Care
Outerwear – Monthly during the season and then before storage
Dress – Every third wearing
Skirt – Every fourth wearing
Blouse – Every other wearing
Laundered Shirts – After every wearing; at the most every other wearing
Polo shirts – After every wearing
Khakis or casual pants – Every other wearing
Dress pants Every third wearing
Suit – Every third wearing
Sport coat or blazer – Every third wearing
Wool or cotton sweater – Every third wearing
Silk sweater – Every other wearing
Evening wear, tuxedos – After every wearing
Keep in mind, these guidelines are meaningless if you've spilled something on your clothes. In that case, bring it to Flair Cleaners immediately. Our professionals in Redondo Beach, Valencia, Santa Monica, Studio City and Burbank have all been trained in fabric care and stain treatment. Be sure to let them know what might have caused the stain.
If you aren't sure, give us a call. We'll be happy to help you.